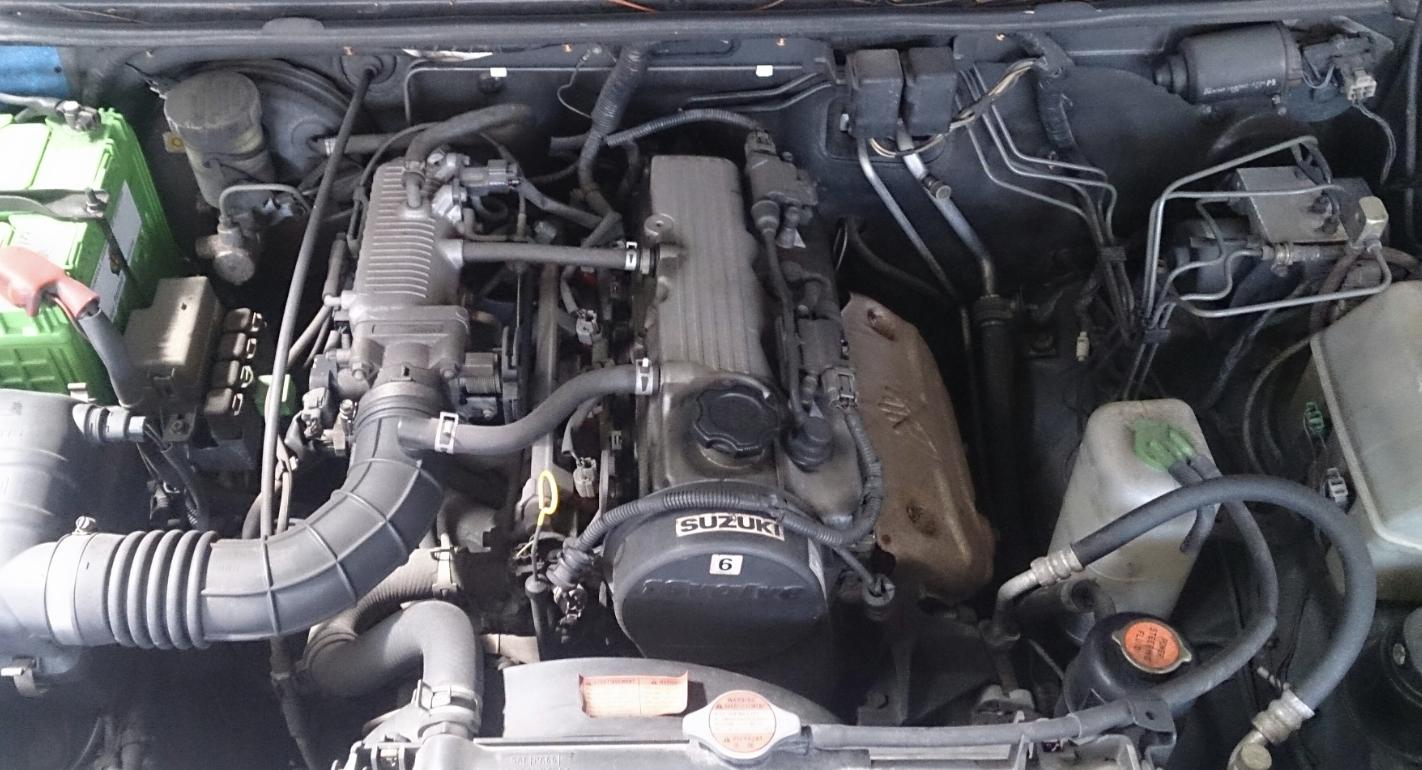 Durham Pro Mobile Mechanic
What We Offer
Durham Pro Mobile Mechanic delivers a wide array of convenient and top-notch mobile mechanic services to address diverse auto repair and maintenance requirements. Our offerings encompass on-location diagnostics, engine fixes, brake services, electrical diagnostics, transmission solutions, and routine car upkeep. Boasting a competent team of experts and well-prepared mobile setups, Durham Pro Mobile Mechanic ensures trustworthy and prompt services, bringing our specialized skills directly to clients' spots in the Durham, NC area.
Tire Replacement
Fast tire replacement services to get you back on the road with minimal delay.
Spark Plugs and Ignition Coil
Quality spark plugs and ignition coil services to enhance your engine's efficiency and power.
Brake Repair
Excellent brake repair services ensuring your safety and confidence on the road.
Car Mechanics
Skilled car mechanics dedicated to delivering expert solutions for your vehicle's needs.
A/C Repair
Excellent A/C repair services to keep you cool and comfortable during your drives.
Engine Repair
Comprehensive engine repair to ensure your vehicle's peak performance on the road.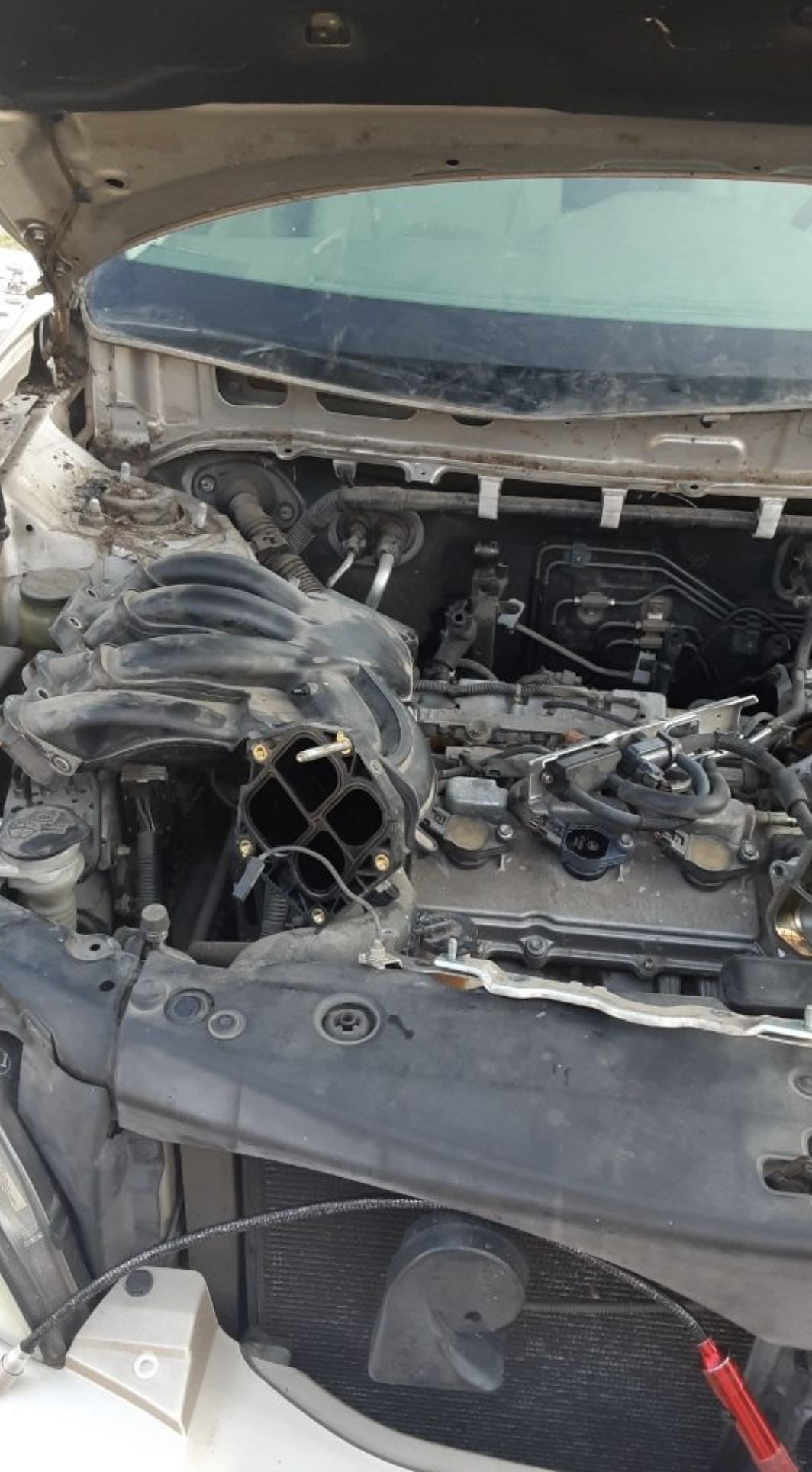 Expert Technicians
Our team consists of skilled and experienced technicians who are well-versed in diagnosing and repairing various automotive issues. Whether it's engine troubles, brake problems, or electrical issues, their expertise ensures your vehicle is in capable hands.
Prompt Response
In cases of emergencies or unexpected breakdowns, Durham Pro Mobile Mechanic offers swift response times. Our efficient dispatch system ensures that a technician will reach you quickly to address your car troubles.
Transparent Communication
We believe in transparent and clear communication. You'll receive detailed explanations about the issues your vehicle is facing, the recommended solutions, and the associated costs before any work is done.
Durham Pro Mobile Mechanic
Introducing Durham Pro Mobile Mechanic–your go-to solution for seamless, top-tier mobile mechanic services in Durham, North Carolina. Our commitment lies in providing unmatched convenience and utmost professionalism. As the premier choice for vehicle repairs, we cater to a diverse range of automobiles, including cars, trucks, SUVs, and vans, across the expansive tri-county area. With just a single call, you unlock a world of comprehensive services, encompassing:
Engine repair

Brake maintenance

Starter and alternator service

Tune-ups

Tire care
…and an array of other essential automotive care. Experience the ease of having your automotive concerns expertly addressed, right at your doorstep. Join us in embracing hassle-free, high-quality mobile mechanic assistance like never before. Call us at (919) 769-6838.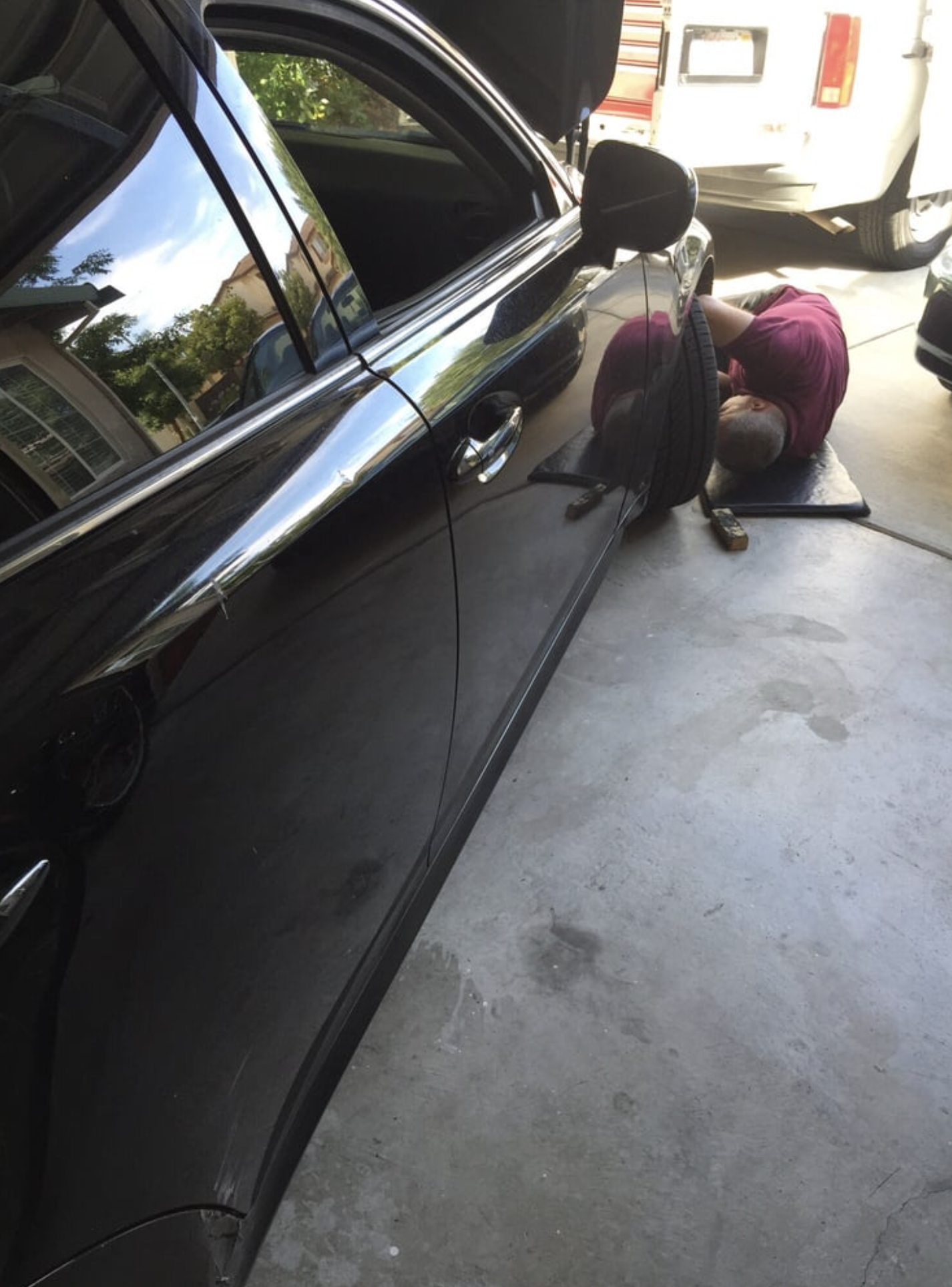 Areas We Service
The significance of dependable transportation cannot be overstated, and we firmly uphold the notion that exceptional auto care should be accessible to every individual within the Durham Region. This conviction propels us to extend our mobile vehicle repair solutions to encompass customers spanning the entirety of the locale, irrespective of their geographical placement.
Durham
Raleigh
Chapel Hill
Cary
Apex
Hillsborough
Wake Forest
Carrboro
Morrisville
Holly Springs
Pittsboro
Happy Valley
Anchor Point
Diamond Ridge
Homer
Funny River
Through our on-the-go vehicle repair service, accessing exceptional auto care becomes as simple as making a single phone call. The inconvenience of towing your vehicle to a repair shop or maneuvering a non-operational vehicle to an external garage becomes obsolete. Our comprehensive mobile service ingeniously transports the repair shop experience directly to your location, regardless of where you are situated in proximity to Durham.
Our mobile fleet is impeccably equipped with cutting-edge tools and advanced technology, ensuring our capacity to administer top-notch auto care across a spectrum of vehicle types. Whether your requirements encompass routine maintenance, substantial repairs, or urgent roadside aid, our team of ASE-certified mechanics stands prepared to furnish the dependable and swift service you require. Reach us at (919) 769-6838 and get free estimates today!
Don't Shop Around—Your Trustworthy Mechanic Is Here
We are the area's premier mobile vehicle repair service with an extensive legacy of serving the Durham region for an extended duration. Our team comprises ASE-certified mechanics, who possess a wealth of experience and expertise to cater to an array of vehicle types, spanning from cars and trucks to SUVs and crossovers. This ensures that our valued customers receive unparalleled auto care, underscored by trustworthiness.
Our unwavering mission revolves around bestowing convenience and adaptability upon our clientele, all while guaranteeing the highest echelon of service for their vehicles. We comprehend the intrinsic value of dependable transportation and the ramifications of a vehicle breakdown on the daily routines of our patrons. To counteract this, we provide on-the-go vehicle repair solutions, conveniently dispatched to your driveway, expediting the restoration of your vehicle's functionality.
Durham Pro Mobile Mechanic stands committed to delivering superlative auto care to Durham, Wake, and Orange County residents, courtesy of our adept mechanical professionals. Connect with us today, and let us vividly demonstrate why we remain the foremost choice for mobile vehicle repairs within the locale.
Friendly and Helpful
Our team conscientiously invests the time to elucidate the requisite repairs essential for your vehicle, accompanied by the rationale underpinning these actions – if your curiosity is piqued. Should you wish to delve deeper into the intricacies of the repair process, we are readily at your service, ready to steer you through the process, step by step. Our overarching objective rests upon instilling confidence and comprehensive understanding within our customers regarding the undertaken vehicular maintenance.
Transparency and candor occupy a paramount place in our ethos. You can rest assured that concealed charges or endeavors to upsell are conspicuously absent from our approach. We furnish forthright pricing and exclusively recommend services we genuinely believe are imperative for your vehicle's well-being and prolonged functionality.
When you opt for Durham Pro Mobile Mechanic, rest assured that you're selecting a squad of affable experts dedicated to rendering exceptional service, all the while treating you with the highest degree of consideration and respect. Just give us a call at (919) 769-6838 .
Durham Mobile Engine Repair
Durham Pro Mobile Mechanic specializes in the full repair of gasoline engines, offering a spectrum of solutions tailored to diverse predicaments that may involve:
Fuel efficiency

Poor ignition

Misfiring

Poor emission
Our adept crew maintains extensive, hands-on exposure and is equipped with the indispensable tools to master even the most intricate engine rectifications.
Initiating the engine revitalization procedure commences with an all-encompassing diagnosis, pinpointing the fundamental trigger of the malfunction. Our seasoned experts subsequently confer with you on potential repair avenues, keeping costs down and time frames, well, timely.
Whether your exigencies encompass a minor fine-tuning or an all-encompassing engine reconstruction, our mechanics stand equipped with the finesse to impeccably execute the task at hand. Employing superior-grade components and materials, we assure customers an excellent repair job at prices they can afford.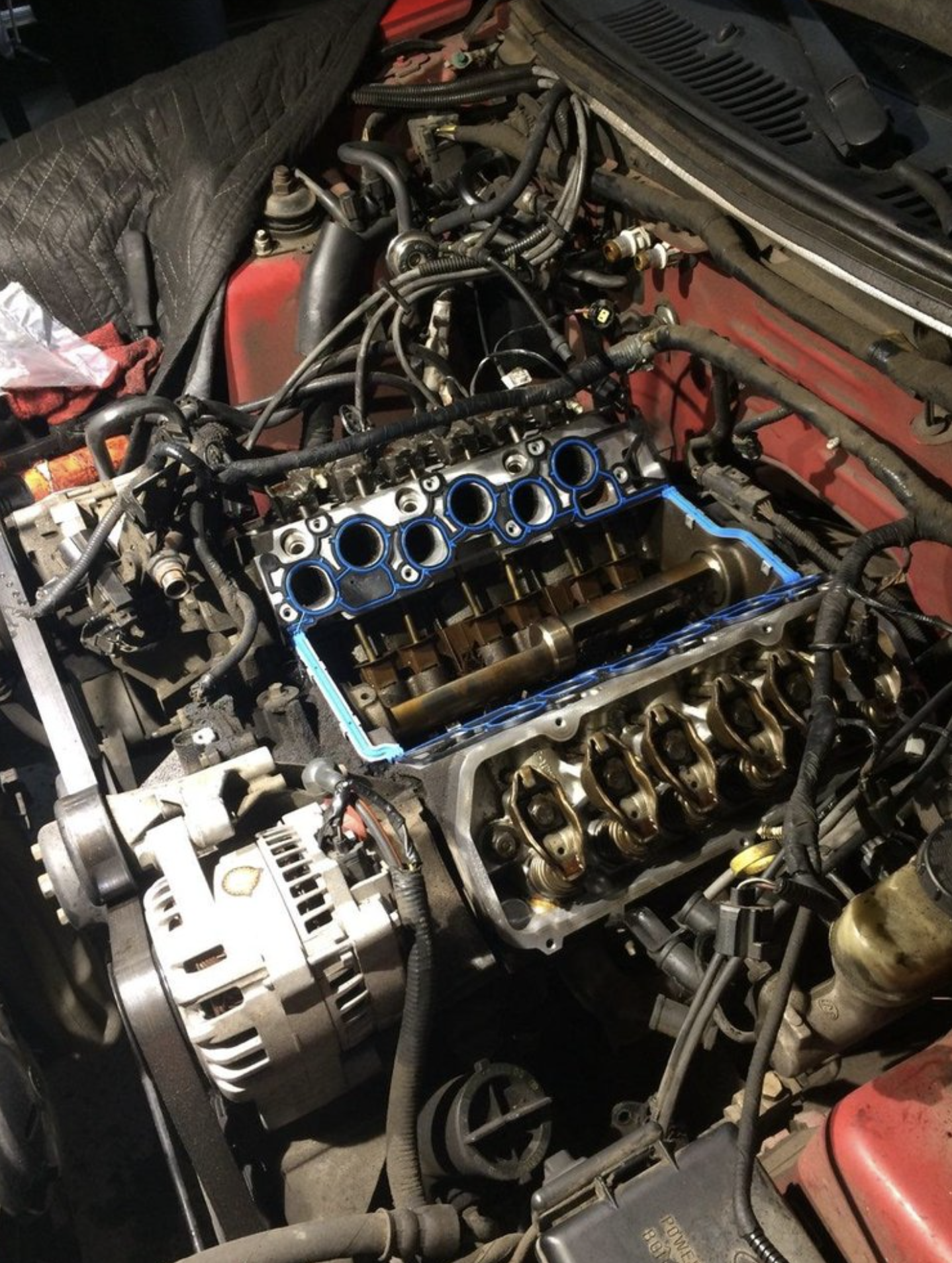 Electrical Troubles
Whether you're grappling with a sputtering charging rig, tangled wires, lights that've gone AWOL, fussy dashboard switches, ignition that's playing hard to get, or any other pesky juice-related glitch, our squad's got the smarts to figure it out and put on the fixes to get your wheels rolling again. Nor are we skimping on the good stuff—only top-notch parts and gear go into our handiwork. And yes, we back up our sweat with a promise of satisfaction.
But hold on a sec, there's more. Beyond fixing up the zaps and sparks, we're all set to handle the regular nitty-gritty like swapping out spark plugs and wires, and even the big guns like swapping in a new alternator or generator.
When you go with Durham Pro Mobile Mechanic, you'll save a heap of time and headaches—we'll sort out your ride right where it sits. So, if those wires got you in a jam, let us untangle them. Our gang's raring to go, getting you back on the blacktop pronto and safe as can be. Don't hesitate to give us a call at (919) 769-6838.
Brake Service—At the Comfort of Your Home
Solid brakes are a must for any ride, and over at Durham Pro Mobile Mechanic, we're not missing that beat. Our brake game is all-inclusive, and we're bringing it right to your front steps, keeping things smooth for you. You catch a whiff of squeals or a grinding symphony, that pedal's thumping like a heartbeat, or your stopping distance has seen better days—no sweat, we've got your back. We'll suss out the snafu and patch up your brakes, good as they ever were.
Our crew, seasoned hands in the biz, they're set for the full gamut of brake work—swapping pads, discs, drums, calipers, reservoirs, lines—you name it. And hey, you better believe we're slinging primo parts and gear, 'cause our sweat's backed up by the pledge of satisfaction.
Ditch the grind of driving to a garage—choose our brake brigade and dodge the rigmarole. Right in your driveway, we'll set things right. That means quick, and that means easy, so you can slide back onto the road, knowing you're good to roll. Reach us at (919) 769-6838.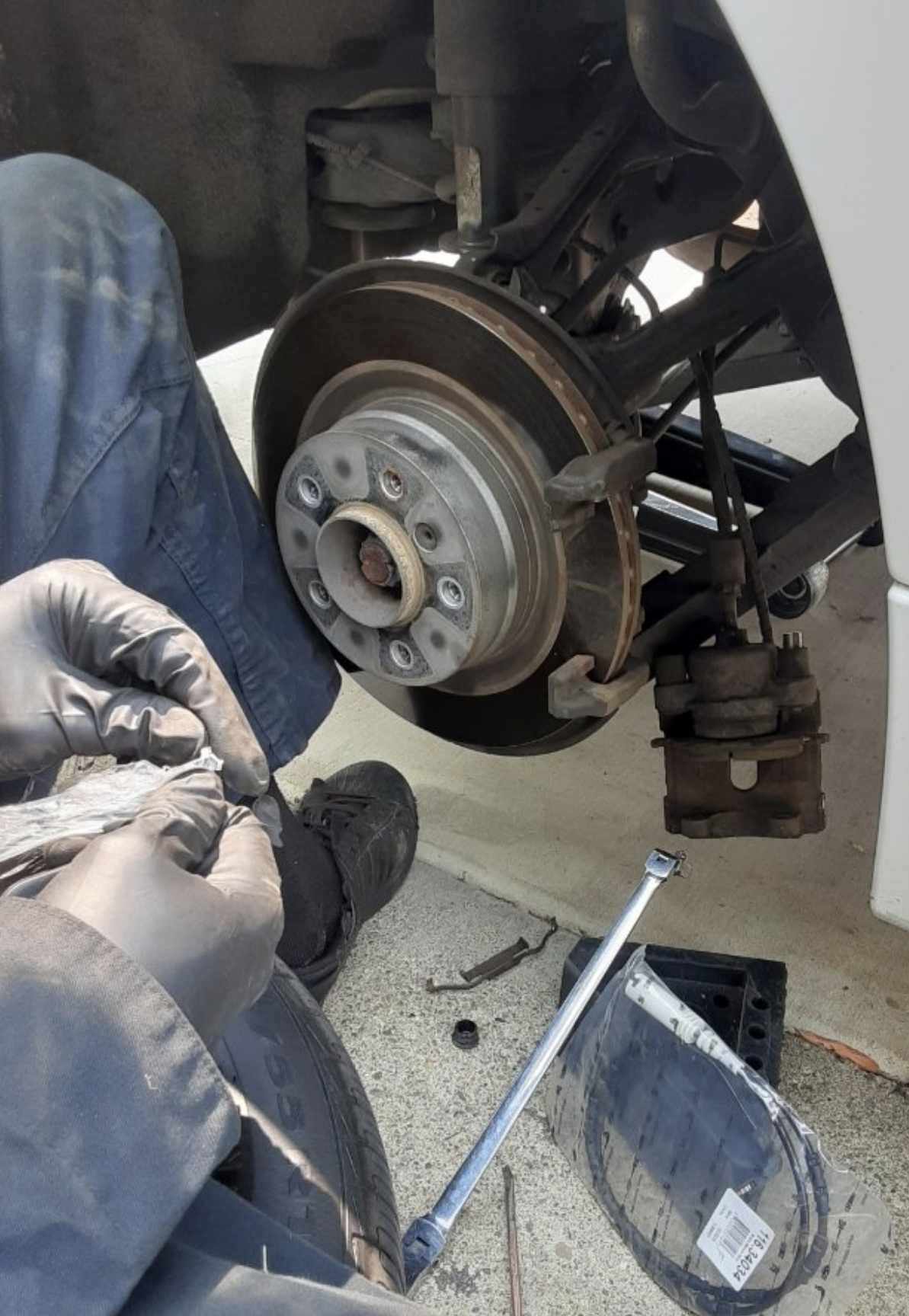 Tire Service
When it comes to hitting the blacktop, the well-being of you and yours is the name of the game. That's why one of our old-hand mechanics can give your tires a proper once-over, taking in the tread's depth and how they're puffing up. If there's any hint of wear and tear that might throw you a Nuke Laloosh curveball, we'll lay down the lowdown and offer up some solid ideas for getting new ones in the mix.
We're all about the cream of the crop when it comes to rubber for your ride. Be it all-season buddies or winter warriors that'll brave the harshest of conditions, we've got your six. Our stash of top-notch tire choices is ready to step up and match your needs and wallet alike.
Don't let worn-out or balding tires steer you wrong, putting you and your road trippers in a pickle. Give us a shout today at Durham Pro Mobile Mechanic, and let's slot you in for a tire service rendezvous. Our squad's got your back, dead set on making sure your ride rolls on with safety and smoothness. Dial (919) 769-6838 now!
Starters and Alternators
When it comes to our alternator and starter replacement service, consider us your engine's lifeline. Your starter, a robust player in the game, demands a hefty electric jolt to kick that engine into gear, boasting a network of gears that orchestrate the ignition ballet. But hey, when these moving parts go awry, you might just catch a not-so-sweet serenade of coughs and splutters as you twist that key – or worse, a deathly silence.
And let's talk alternators – the unsung heroes of battery upkeep. These champs orchestrate a symphony of currents and belts, ensuring your battery's got the vigor it needs to light up your ride. With both starter and alternator working like a finely tuned duet, you're in for a smooth start and a charged-up ride.
So, consider us the maestros of alternator and starter replacements, ensuring these vital parts are tip-top and ready to roll. After all, it's these well-oiled moves that keep your engine humming and your ride roaring. Call us at (919) 769-6838.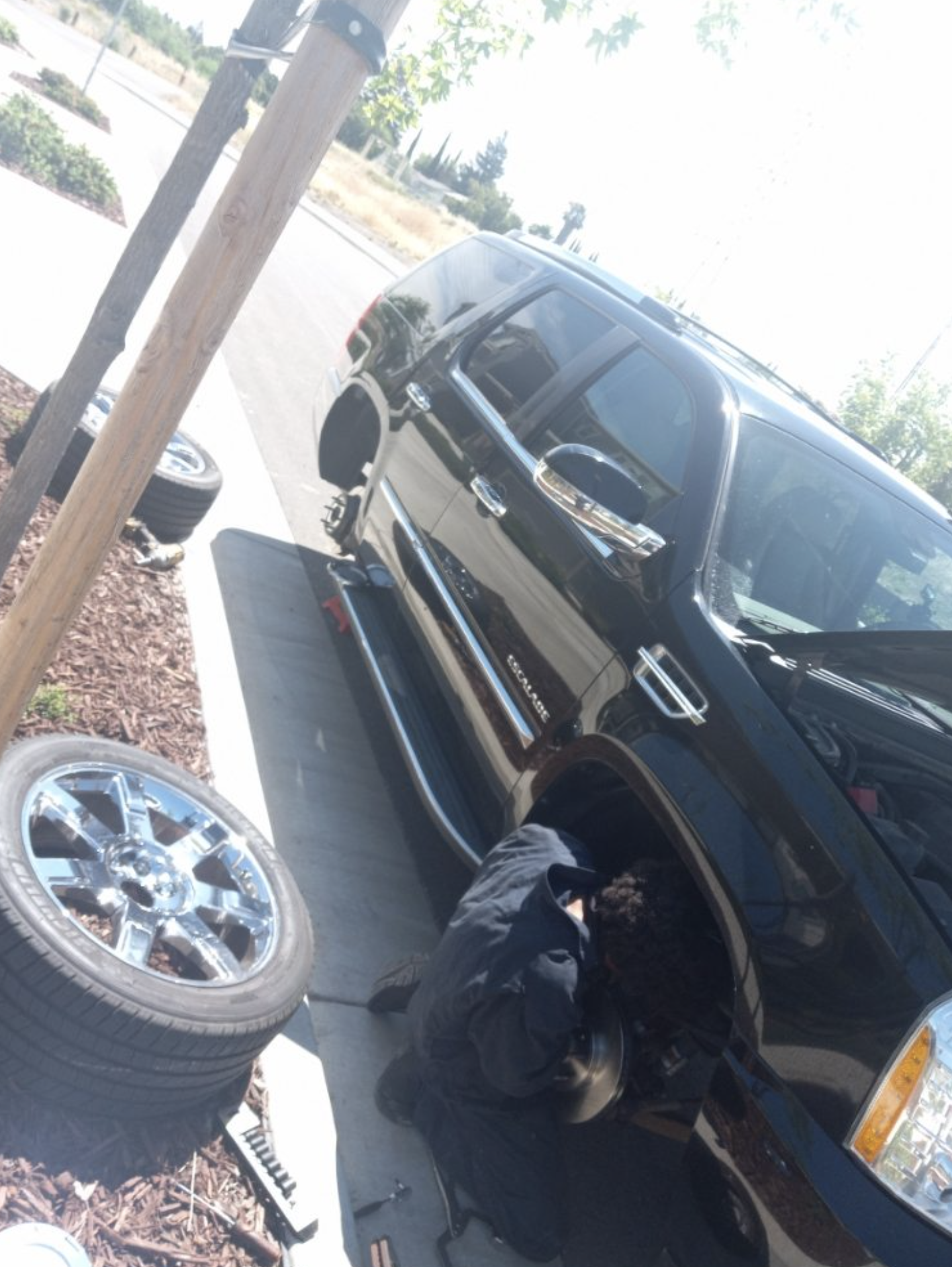 Satisfaction Guaranteed!
Scott's Soldotna Towing & Hauling is a highly reputable towing and hauling company serving the Soldotna area and beyond. With our exceptional customer service and commitment to reliability, we have become a trusted choice for individuals and businesses in need of professional towing and hauling solutions. Scott's Soldotna Towing & Hauling prides itself on delivering reliable and efficient service, ensuring that vehicles and cargo are handled with the utmost care and delivered safely to their destinations.

I couldn't be happier with their service. From their prompt response to their professional handling of my towing needs, they exceeded my expectations and provided a seamless and stress-free experience. I highly recommend their team for their reliability and exceptional customer service.

I had an outstanding encounter with Scott's Soldotna Towing & Hauling. Their team displayed friendliness, efficiency, and went the extra mile to aid me when I found myself stranded on the roadside. I wholeheartedly recommend their services to anyone seeking prompt and top-notch towing assistance.

I cannot speak highly enough of Scott's Soldotna Towing & Hauling. Their team was incredibly responsive, handled my towing needs with utmost professionalism, and provided exceptional customer service. I highly recommend their services to anyone in need of excellent towing service.
Finest Mechanics in The Bull City
Here at Durham Pro Mobile Mechanic, we stand tall, delivering top-tier mobile mechanic solutions right to the heart of Durham. Our adept technicians boast the prowess to wrangle a medley of mechanical snags, regardless of the vehicle breed–be it the wheels of cars, trucks, bikes, or even boats. We're in sync with the fact that mechanical gremlins strike at the most inopportune times, often leaving drivers in a bind. That's why we're hauling our workshop to your doorstep, ensuring your ride is up and running, no matter where you're parked.
Whether it's your brakes, electrical circuitry, tires, or that powertrain humming that's giving you the blues, rest assured we've got the tools and chops to sling it back together–pronto and safe. We ain't letting mechanical mayhem slow you down. Reach out today and let us give you a helping hand, securing you beneath our mobile mechanic wing across the tri-county expanse.
Call Durham Pro Mobile Mechanic at (919) 769-6838.